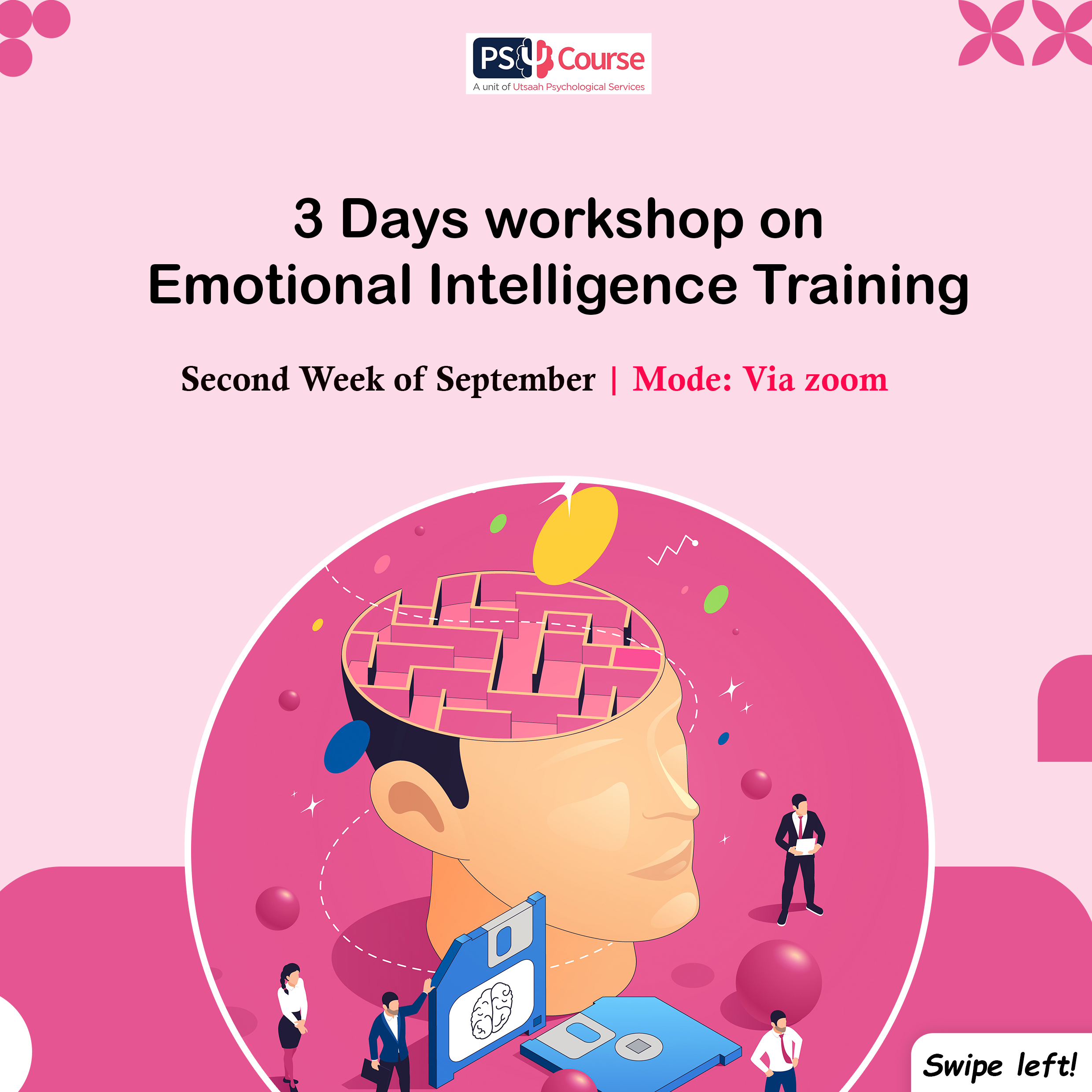 Description
3 Days of online workshops on Emotional Intelligence training
Emotional intelligence training provided by qualified professionals can help you develop the abilities to better communicate, empathize, and lead.
1. The
workshop
will commence the second week of September.
2. Tentative days: Tuesday, Thursday, and Saturday.
3. Lectures will be provided by RCI-recognized clinical psychologists.
4. An e-certificate will be provided after the completion of the
workshop
.
View More
What you'll learn
Importance of emotions in humans.
Recognize and discuss the four foundational areas of emotional intelligence
Characteristics of an emotionally intelligent individual.
Role of Emotional Intelligence (EI) in Success and Happiness
Explain the personal and professional benefits of emotional intelligence
Ways to Build Emotional Intelligence
Strategies Related to Intrapersonal Aspect
Strategies Related to Interpersonal Aspect
Effective ways to manage stress at a personal level
View More
Key Highlights
Skill Based Training

Expert Faculty

Exclusive Tips
Please login to rate and review the course.
Featured Courses
Learners liking following courses.